Postcard. Current Issue A/W 2018
For our spectacular Autumn/Winter issue we have assembled all the best local writers – writing about all the best local things, to guide you through the many attractions and delights the city of Bath has to offer.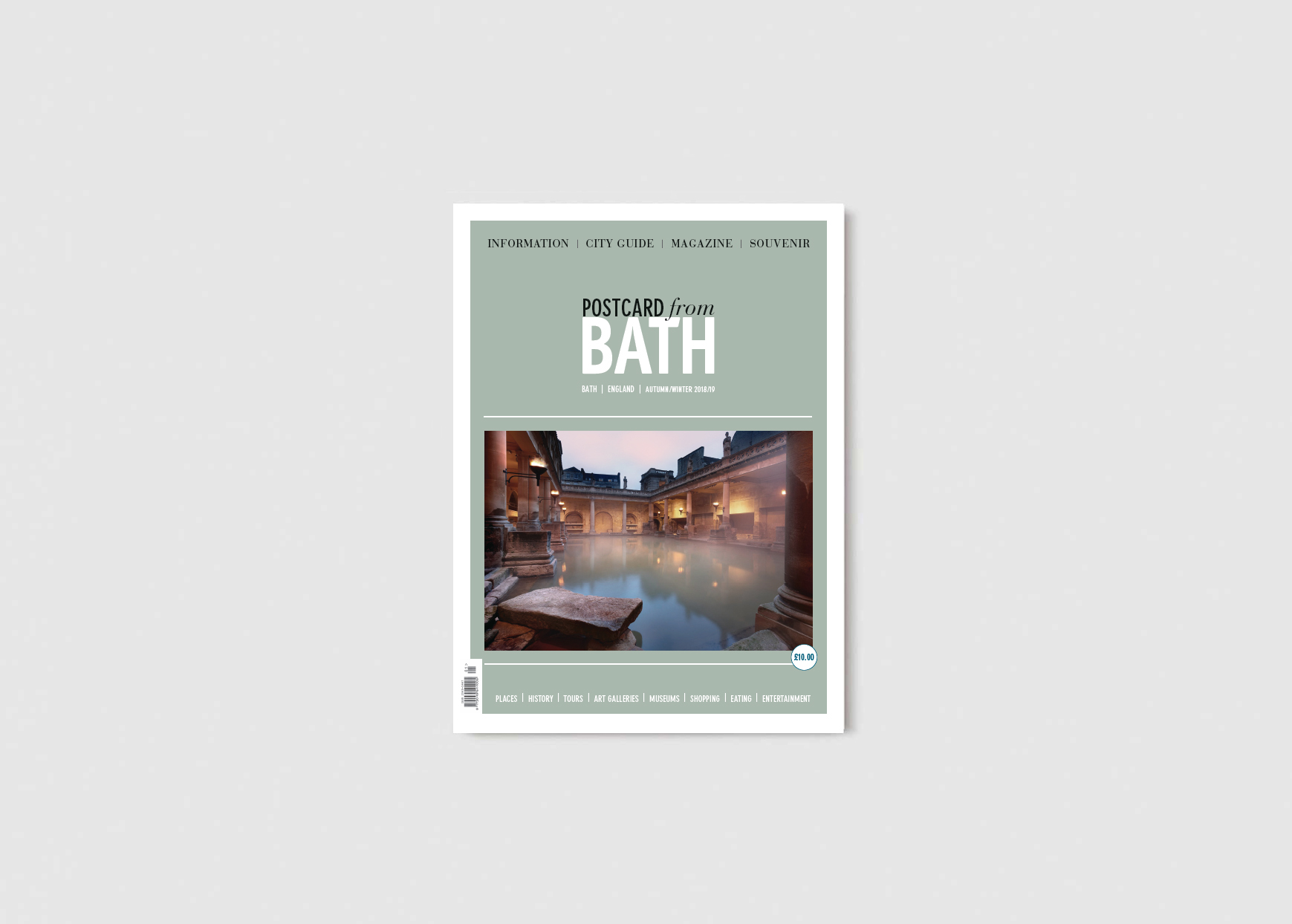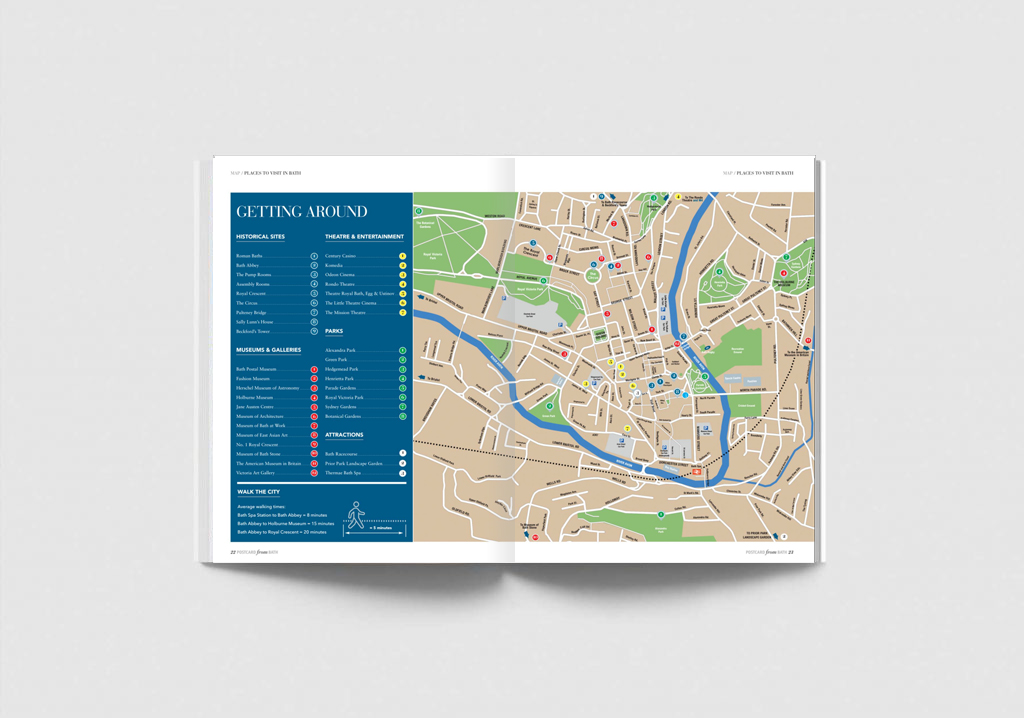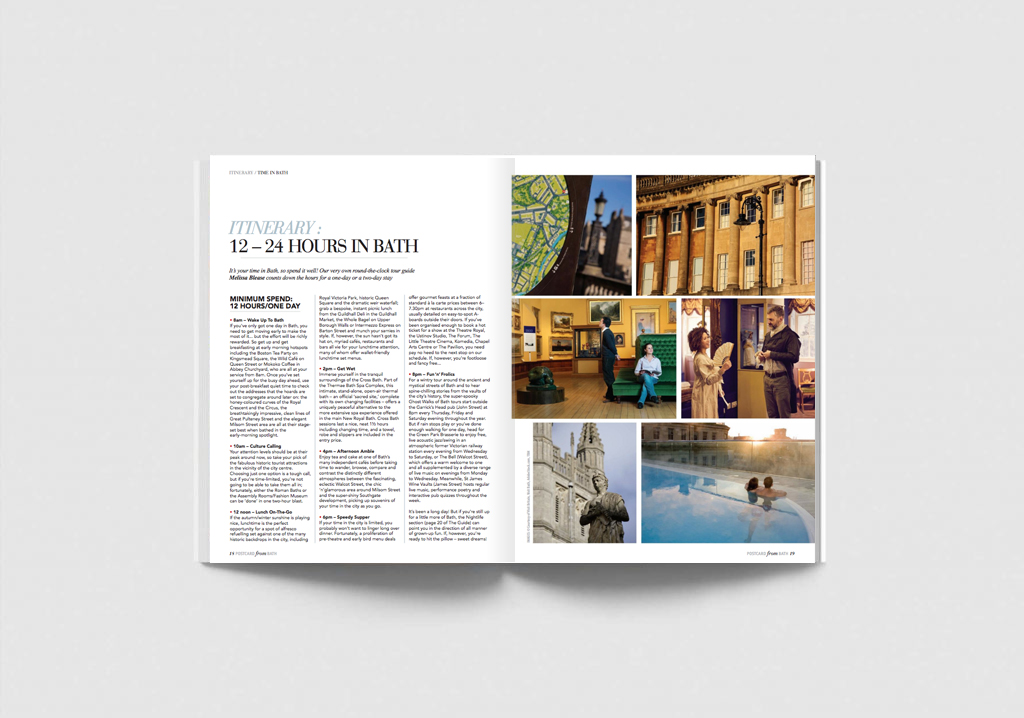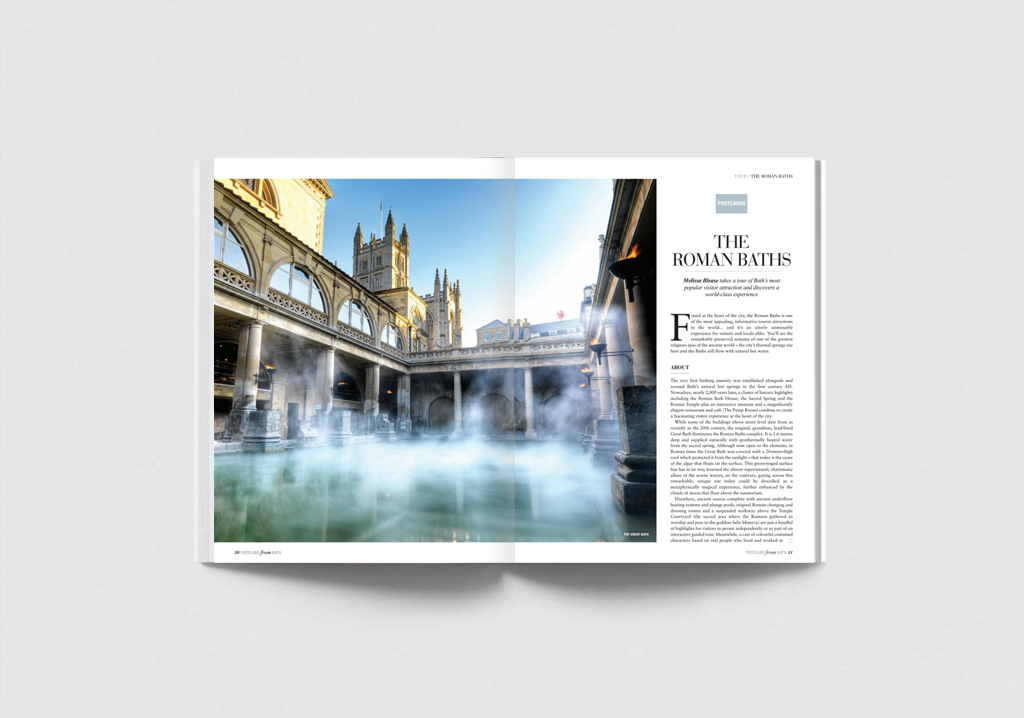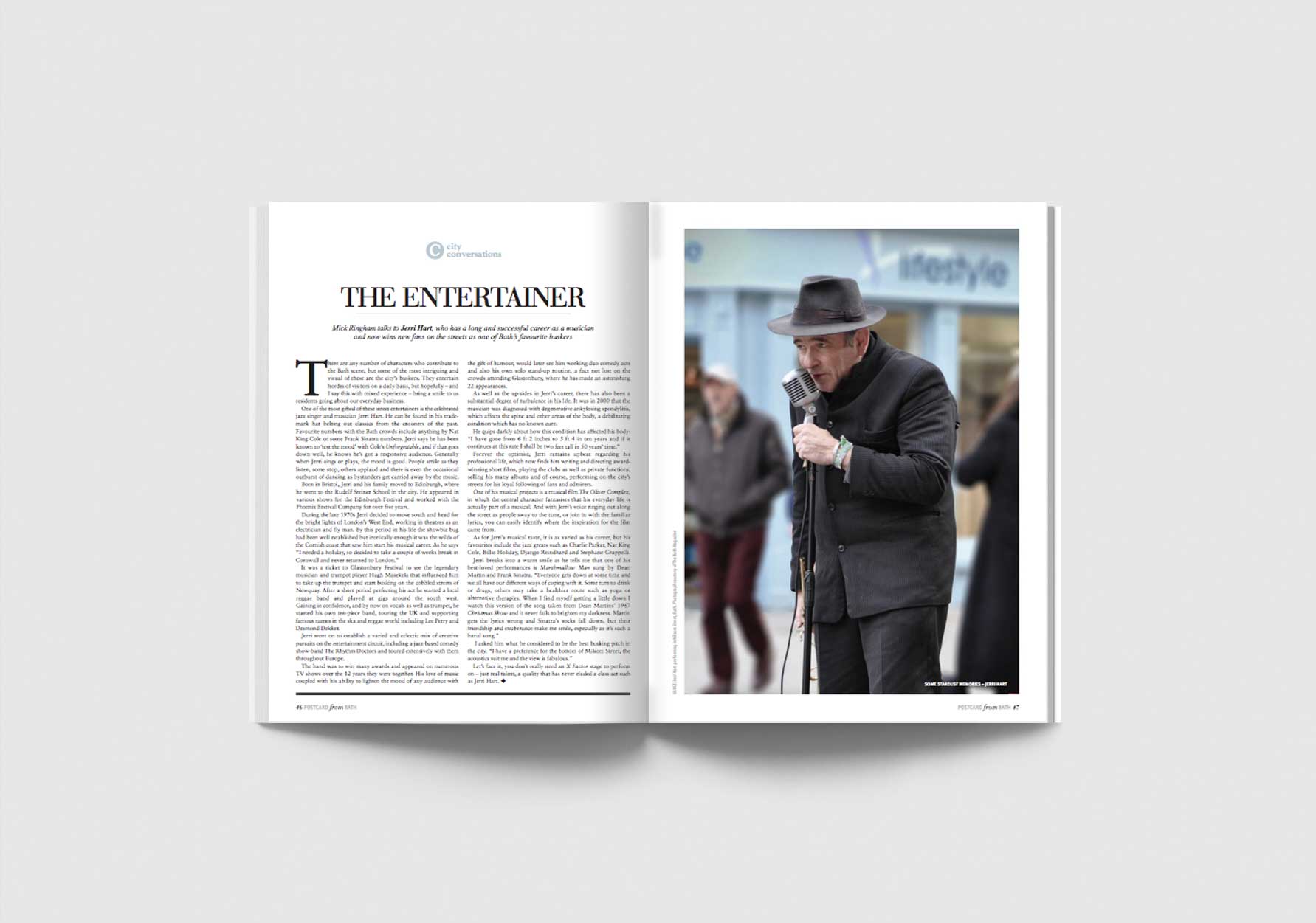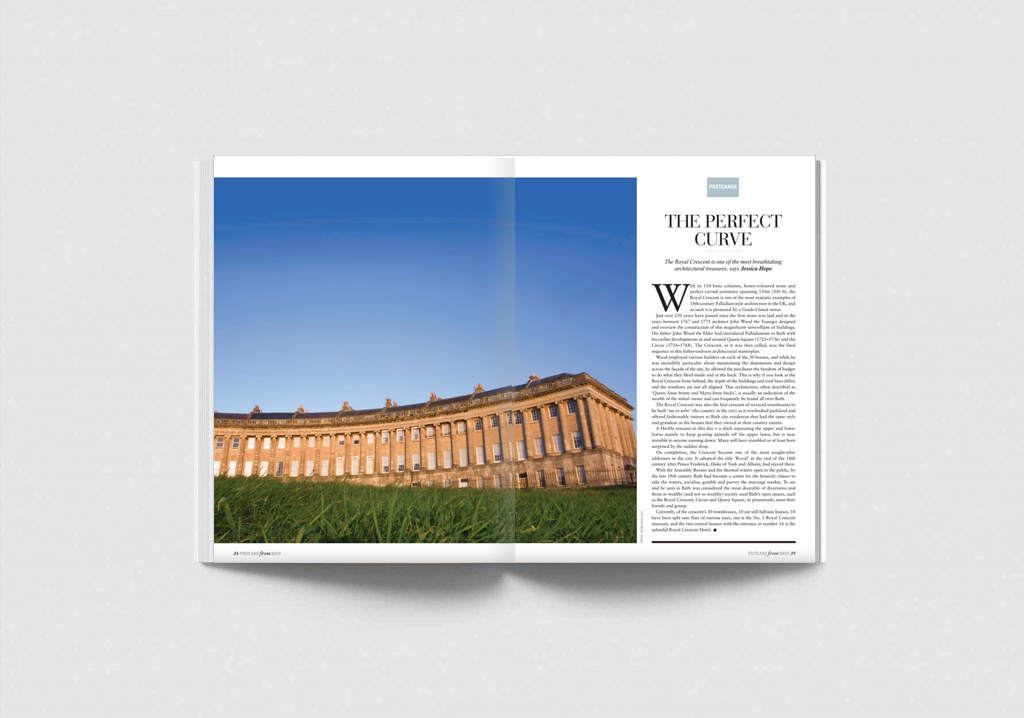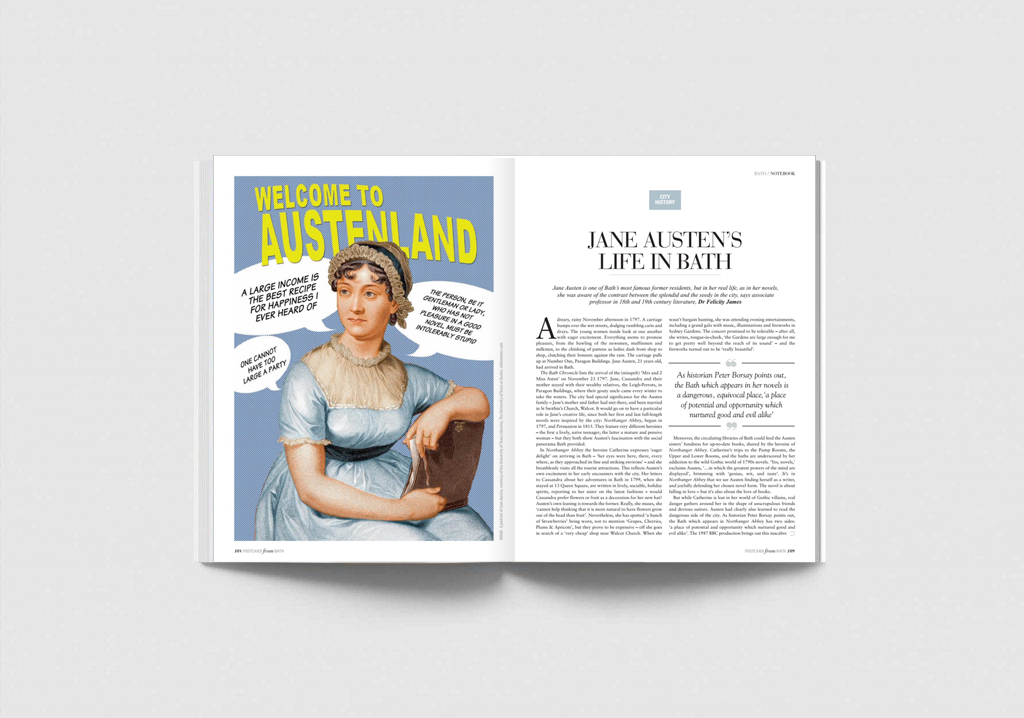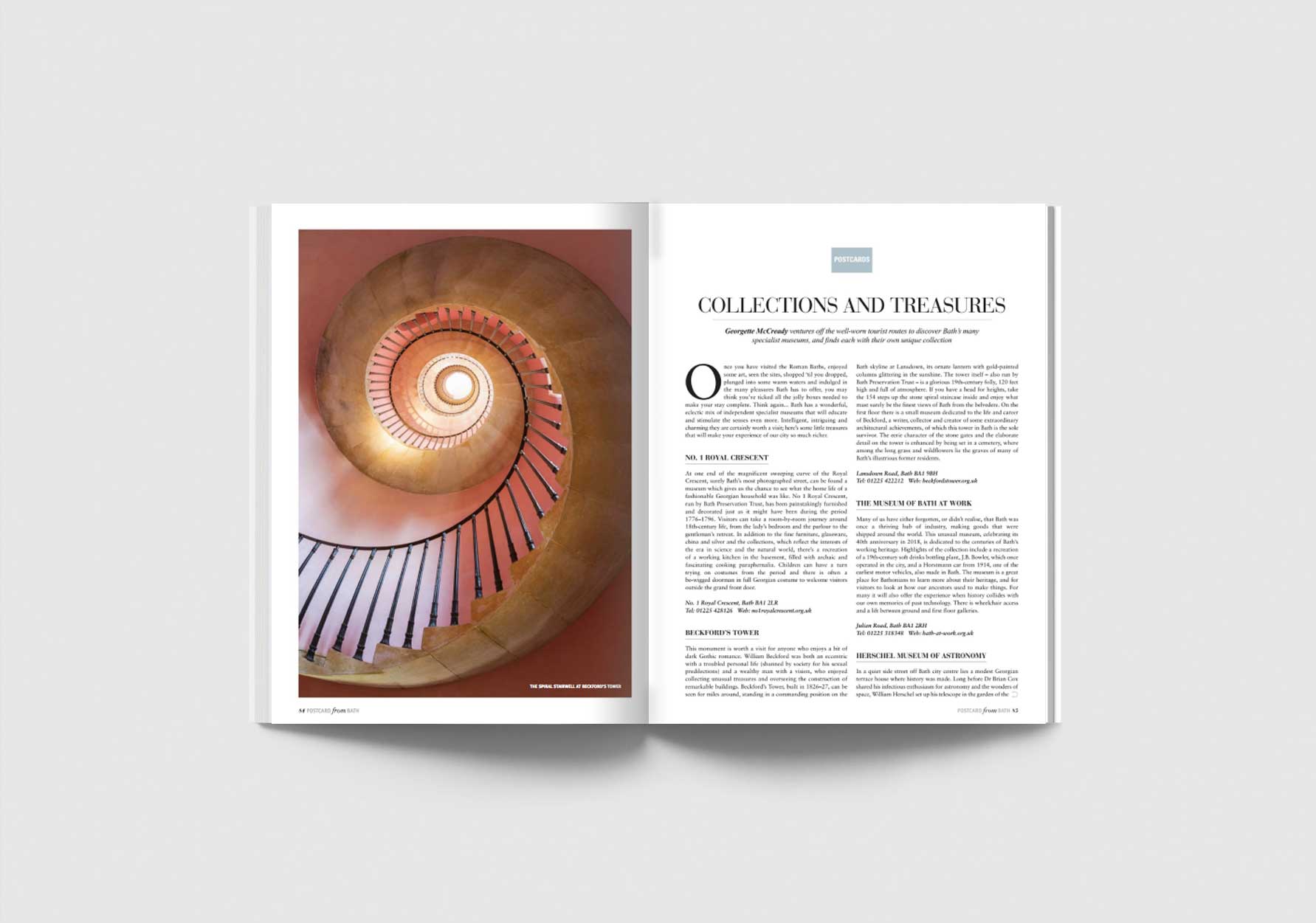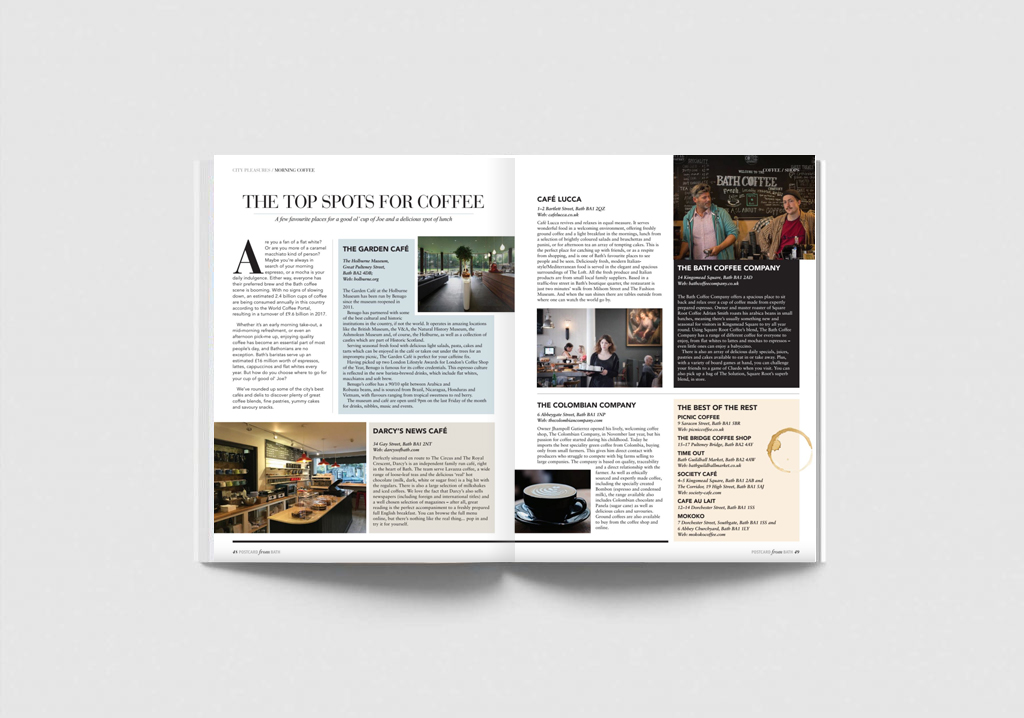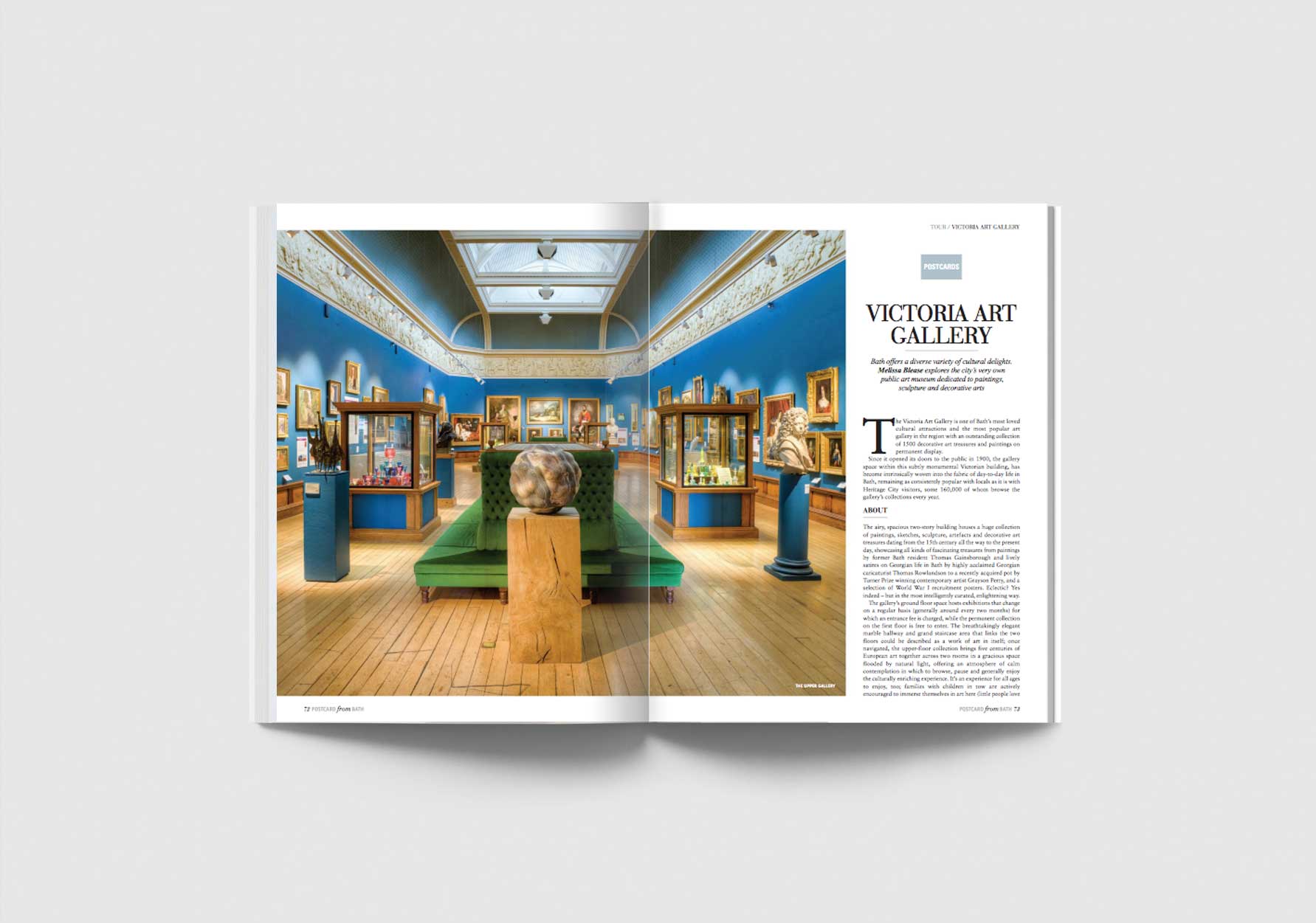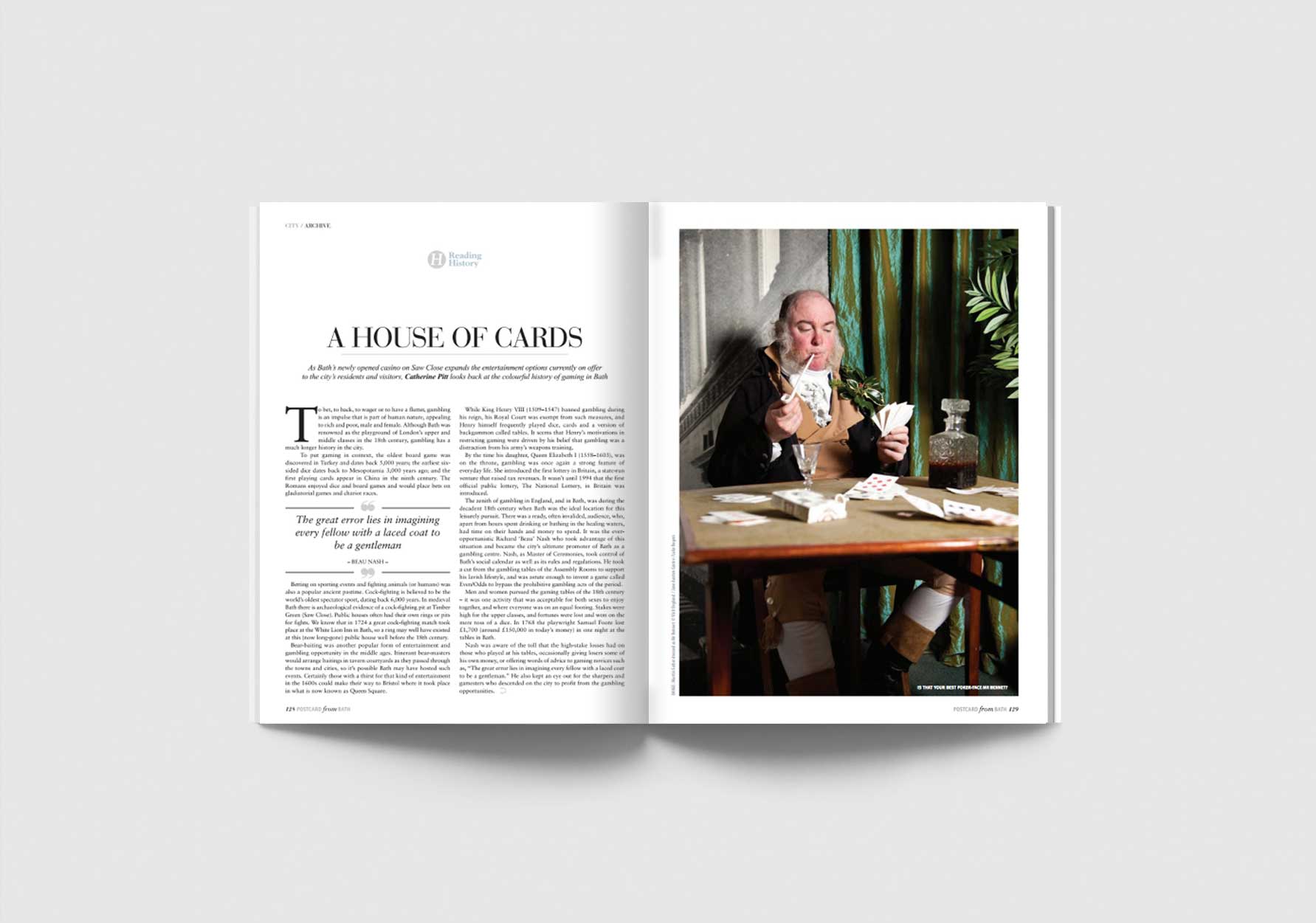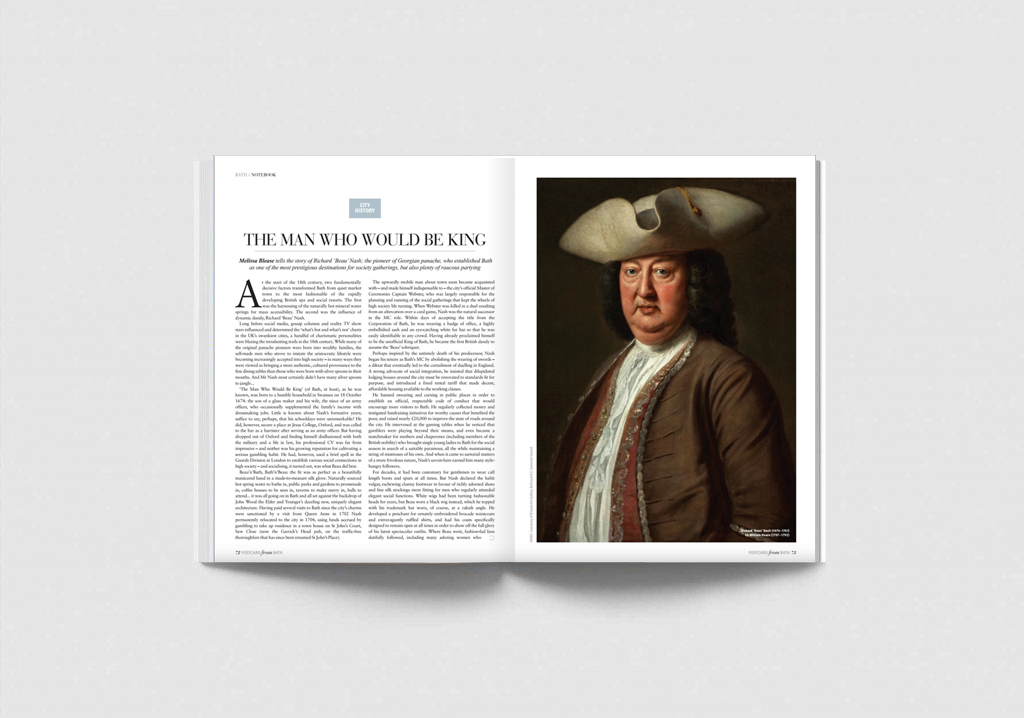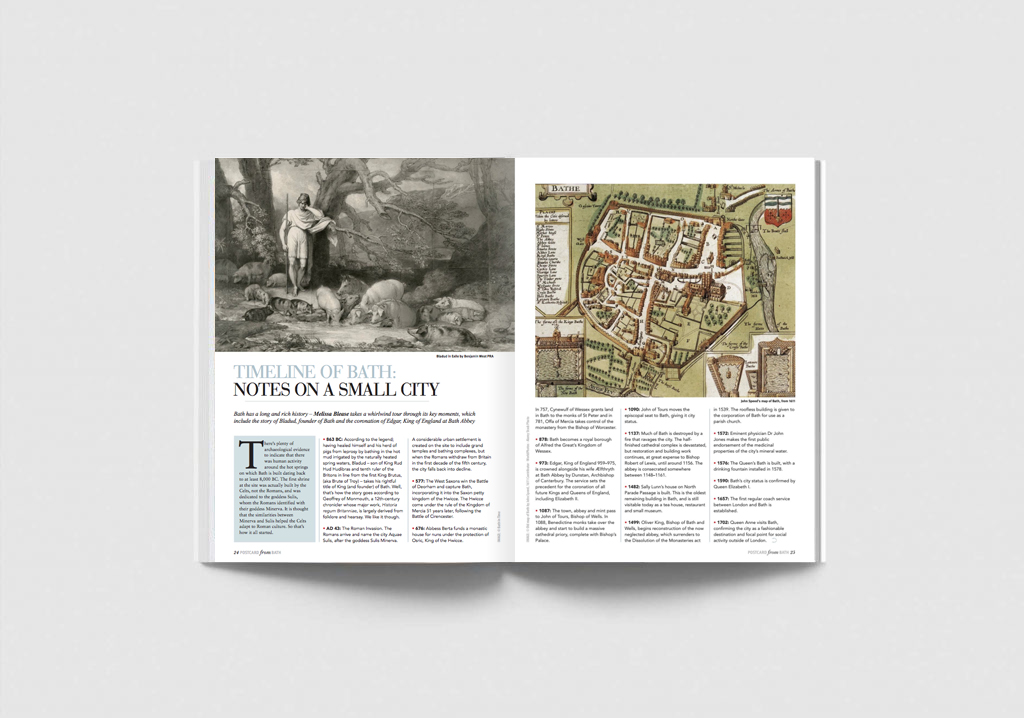 Their visits to the Roman Baths, Victoria Art Gallery, Bath Abbey, Royal Crescent, The Holburne Museum of Art and many more, read like personal guided tours with a little history and some fascinating facts thrown in for good measure. The result… an experiential tour and a lot of information delivered in an engaging and entertaining read.
Also we focus on some of the people that work in our tourism and retail sector and are responsible for giving visitors the best experience they can get. From the 5-star hotel manager, the Goldsmiths of Bath, the man who organises Bath's biggest event…the Bath Christmas Market, a world class local  artist, a top chef, the guys that run Bath's best little liquor store, and one hell of a good street entertainer, our  city conversations offer a valuable insight in the good folk that are here to serve.
With seasonal shopping, the best places to eat, drink and make merry, even into the early hours, our local knowledge goes a long way to help visitors make the most of Bath.
Packed also with history features you can read all about the city's past; from Jane Austen and her time in Bath, gambling – Regency style, our Theatre Royal Bath, fancy-man Richard 'Beau' Nash, the gothic writers of Bath and the worst ever actor: Ralph 'Romeo' Coates .. the Georgians could not get enough of him.
There's also pieces such as the beautiful stone that Bath is built with, our parks and open spaces, walks and tours, oh and beer; our local craft ale brewers are really having a moment of excellence…and so much more.
Postcard from Bath magazine is the perfect city companion, visitor guide and a great souvenir to take home.
Enjoy the read, enjoy the stay.